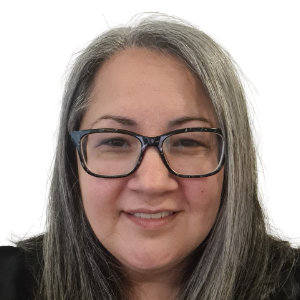 Lu Tutera
Advisory Board Member
" I am a Workforce Planning and Customer Service professional with over 20 years of experience in related people management roles. I look for challenging roles in a fast-paced environment, with high-profile businesses, where I can use my skills to drive value. I am driven and strive to build effective and results-focused teams; this has been a consistent theme throughout my career.
I bring experience with Contact Centres, Transport, Emergency Services, Finance, 3PL supply chain and logistics, working with high-profile clients in low-margin businesses where results are critical, proven commercial acumen and practical knowledge of Human Resource practices."
While this is all true, today I like to say that I am a Customer Care professional who loves delivering customer-centred solutions to clients, that thrives on the challenge of making the experience better, stronger, faster, leaner and less effort for the end user.
Today I work for a business that is delivering customer-centred solutions for large clients but at its core, is making an active contribution to creating ease and accessibility for people who have come to Australia and New Zealand from all parts of the globe.
With them they bring a richness of culture, food, custom, religion and language; we are here to help them navigate their new home by providing assistance in language.
As a child of first-generation migrants, I watched my parents struggle through things that English speakers take for granted, from doctor visits to teacher-parent nights or deciphering a bill.
My current role gives me an opportunity to do all the things that mean something to me – look to create better experiences for our clients through technology and innovation, help build a stronger industry with professional development of interpreters and translators, and for me personally, to help provide a platform of support for the non-English speaker.
Lu Tutera – Current Employment
All ACXPA Advisory Board Members are in voluntary positions with their time donated in addition to their regular employment commitments.
As such, we believe it's important to recognise their employment and in return for sharing their time, passion and experience, we encourage you to engage with them directly should you need related products or services.