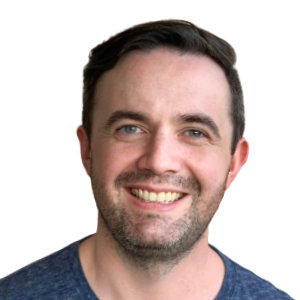 Rod Netterfield
ACXPA QLD & CX Advisory Board Member
Rod believes sustainable and meaningful change is achieved when organisations invest to discover and understand their customer, placing them at the centre of redesign and transformation efforts.
Rod is committed to delivering a whole-of-business approach to customer-centricity and has extensive expertise in designing and delivering customer experience programs from 'end-to-end'.
Rod creates focus on customer outcomes that are technically feasible, financially viable, and aligned to the organisational brand and strategy.
Over the past 15+ years, Rod has worked across a variety of mid-tier and large global organisations designing and delivering customer experience strategies and outcomes across brands, products, and services. As a versatile customer experience leader and consultant, he takes a commercial view on innovation whilst exploring practical ways to complement or extend strategies to bring in new sources of growth or revenue.
Rod works as a Director at Humind, which is a collective of customer experience professionals who can help businesses to discover, design and deliver with the human in mind.
Humind help businesses large and small to mature and improve their customer and employee experience with their capabilities. In addition to a full range of customer experience consulting and coaching services, Humind offers a fractional CX team. For a fixed amount of time in each month, businesses can access a breadth of skills and capabilities from the collective, with the exact team composition tailored to meet client maturity, needs and budget.
Rod is excited to be supporting the ACXPA as a member of the ACXPA Queensland & CX Advisory Board to encourage and support improved CX practice in Australia. He is particularly excited to help others to create momentum behind the voice of their customer – using the power of design thinking mindsets and methods to convert customer insights into innovative solutions, to help inform decision making, and to propel products, projects, and operations forward.
Current Employment
All ACXPA Advisory Board Members are in voluntary positions with their time donated in addition to their regular employment commitments.
As such, we believe it's important to recognise their employment and in return for sharing their time, passion and experience, we encourage you to engage with them directly should you need related products or services.