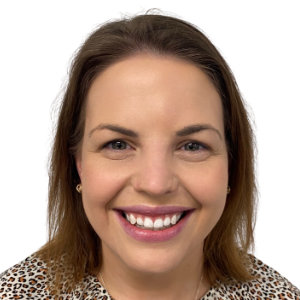 Amy Turner
Advisory Board Member
Amy Turner has been working within the CX industry for over 10 years with her most recent experience being in the automotive and rail industries. She has experience in being on the front line and customer-facing roles as well as working behind the scenes as a team leader, analyst or leading a contact centre through a telephony platform and process change.
Her passion stems from her educational background in psychology. She likes to understand what makes the customers tick, what works well and what doesn't and how a business can use this vital information to be profitable whilst providing their customers with the best experience.
She also extends this view to the people within the workplace, understanding that everyone works differently and prides herself on individualizing processes to ensure that every colleague is comfortable and working to the best of their abilities whilst ensuring all KPIs are met and everyone maintains the business vision and core values.
"I believe that customer feedback is a direct lifeline for a business's success and acting upon that feedback, whether it be positive, neutral or negative is integral for a business to retain customers but also draw in new ones"
"Whilst every touch point with a customer is valuable, the last experience someone has with your business will determine their future actions. I also firmly believe that no customer is ever lost, there is always some way to positively impact the customer".
"As a proud South Australian, I am honoured to represent our great state as part of ACXPA. I hope to not only gain insights from leading experts across the nation but I think it is so exciting to be able to collaborate with these experts and actively contribute to the people of South Australia and Australia receiving top service at multiple businesses.'"
Amy Turner – Current Employment
All ACXPA Advisory Board Members are in voluntary positions with their time donated in addition to their regular employment commitments.
As such, we believe it's important to recognise their employment and in return for sharing their time, passion and experience, we encourage you to engage with them directly should you need related products or services.