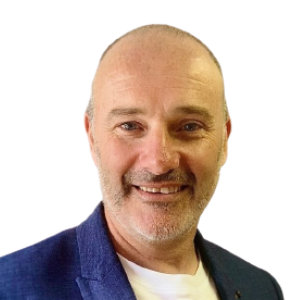 Simon Blair
General Manager, ACXPA Quality Insights
Simon Blair is the General Manager, ACXPA Quality Insights, managing the monthly Australian Call Centre Rankings report, the Customer Service Benchmarking service and the fixed-price Contact Centre CX Benchmarking service.
Simon is widely regarded as Australia's #1 expert in Contact Centre Quality Assessment and mystery Shopping for Sales & Customer Service and across his 30+ years career within the Contact Centre Industry, Simon has personally assessed in excess of 50,000 sales, service & retention calls, so more than anyone in this space, he knows definitively what works and also what doesn't.
From starting at the coalface with Telstra back in the 90s, Simon worked as a Team Leader, & Management Coach and then with ANZ in the early 2000s as the Quality Manager & Trainer for their Consumer Credit Card business.
In 2005, Simon joined Global Reviews as the Head of Contact Centre Benchmarking and developed Australia's premier model and program for mystery shopping and benchmarking of the inbound sales customer experience. He facilitated Performance Insights Workshops in the boardrooms and Senior Management forums for many of Australia's leading service companies such as Telstra, ING Direct, NAB, HSBC, Medibank & AGL.
In 2009, he established his own consultancy business, Five Degrees, with a focus on quality assessment, mystery shopping, training & coaching for clients such as Toyota, VicRoads, Sony, RACT, Unisys and Willoughby Council, helping to both measure and improve their sales and service experiences.
For the past few years, Simon has been leading the delivery of a range of his own training courses on CX Skills, averaging a customer review rating of 4.9/5.0 over the past three years.
With decades of continuously developing, testing and refining his call quality metrics and methodology, he's excited to help clients objectively and accurately measure the quality of their customer interactions, and to share these powerful and actionable insights to drive improvement.
Learn more about the ACXPA Quality Insights Services