ACXPA represents contact centres, customer service, customer experience and digital experience professionals across all industry sectors.
AUSTRALIAN CUSTOMER EXPERIENCE PROFESSIONALS ASSOCIATION
Empowering Australian businesses to deliver better business and employee outcomes by actively focussing on their customer experience.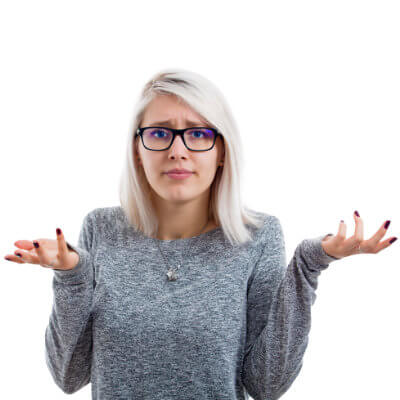 What's different about ACXPA?
Wider scope – We provide support to Contact Centres, Customer Service, Customer Experience (CX) and Digital Experience across all industry sectors as we all need to work together to create better customer, employee and business outcomes.
Regular Events – We work in a fast-moving industry so waiting for an annual conference to learn 'best-practice' or listening to vendor webinars just doesn't cut it. We'll have monthly live symposiums to teach and inspire, online support forums and groups to stay connected and regular local events including site tours to help facilitate learning and networking.
Genuine Member Benefits – At ACXPA you aren't purchasing a membership just for the privilege of being constantly being sold to. We provide genuine benefits designed to assist and support members, not sell to them.
Guided by Members – No complicated constitutions, politics and bureaucracy. Our Advisory Boards are made up of volunteer members who are passionate and committed to helping shape and support the growth of our industry to benefit us all.
Powerful Networking – From a modern Members Directory with powerful search filters to make it easier to find, connect and engage with other members through to local events, facilitated introductions and more to help us learn and grow together.
Industry Advocacy – We need to change the perception of our entire industry by showcasing our diverse skillsets, demonstrating how great service can increase efficiency and profitability for businesses, highlighting the fantastic career opportunities we offer and proving unequivocally that we have the skills to transform any business through better customer experiences.
The ACXPA Advisory Boards consist of members who are passionate about our industry and are committed to investing their time, energy and experience into ensuring the Australian Customer Experience Professionals Association achieves the vision of Australia being recognised as the global leader in Customer Excellence.
The ACXPA Industry Advisory Board provides leadership and guidance to help shape our industry consisting of experienced leaders with decades of experience and a shared passion to make a difference.
The ACXPA Practitioners Advisory Board provides a cross-section of practising professionals to ensure ACXPA is providing the resources, leadership and support that matters to those actively working in the industry.
The ACXPA State Advisory Boards provide local representation for events, site tours, networking functions etc and ensure there is a local voice that helps shape and drive the industry at a national level.
ACXPA provides support for new employees through to seasoned executives with memberships available for individuals, businesses and vendors. Click on the tabs to learn more.
Individual ACXPA memberships
An ACXPA Individual Membership unlocks a range of powerful benefits from access to exclusive live symposiums to learn best practices from a range of industry experts and leaders, member forums and groups to ask questions, benchmark and share experiences, a powerful members directory making it easier to connect to other members with similar roles, functions and challenges through to discounts across a wide range of events, training courses, resources and more.
ACXPA Individual Memberships start at just $197 AUD for 12-months making it an affordable way to accelerate your career.
View Individual Memberships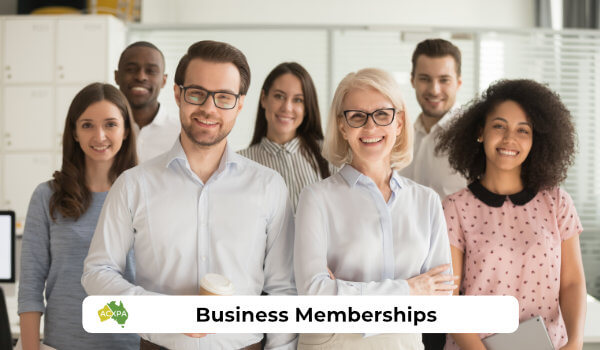 ACXPA Business Memberships
An ACXPA Business Membership provides a cost-effective method to provide nominated employees with individual memberships that unlock a range of powerful benefits including exclusive Member Symposiums to hear and learn from local and global experts (without a sales agenda!), online Members Forums and Groups to post questions, benchmark etc, a Members Directory to make it easy to connect and network with others, discounts to events, training courses and a whole lot more.
Your business will also be added to the public ACXPA Business Directory that enables the general public to search and connect to businesses that are committed to delivering great customer experiences and providing transparency into their customer commitments.
View Business Memberships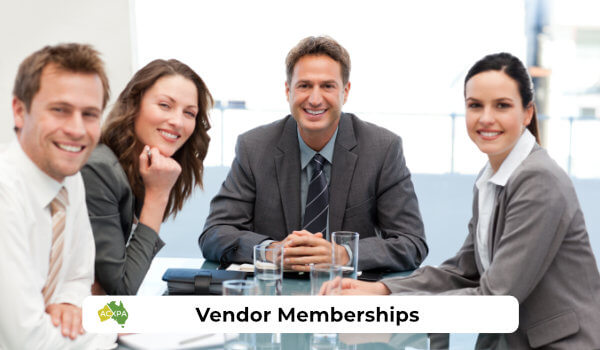 An ACXPA Vendor Membership provides you with a number of opportunities to generate leads and showcase your business in addition to providing your nominated employees with individual memberships to unlock exclusive members-only content and benefits that can further help grow your business through networking and education.
Your business will be added to the ACXPA Supplier Directory and you'll also be able to submit articles, Press Releases and events (e.g. webinars, conferences etc) to improve your brand awareness and you'll also receive discounts to events and access to other lead generation opportunities.
View Vendor Memberships
Australian Customer Experience Professionals Association Member Benefits 
ACXPA MEMBER BENEFITS INCLUDE
The Australian Customer Experience Professionals Association (ACXPA) – bringing contact centres, customer service, digital experience, employee experience and customer experience professionals together from across all industry sectors to deliver measurable employee and business benefits.
SUPPORT & INDUSTRY EVENTS