10 Signs you've been working in a call centre too long
There is a lot to love about working in a call centre but let's face it, no one dreamt of working in a call centre when they were growing up.
And even when people are working in a job that requires them to be on the phone all day whilst wearing a headset, many are even in denial that they actually even work in a 'call centre' anyway because in Australia at least, it's not seen as a career destination.
And to be fair, how many people just started in the call centre with a view to just being there for a few months while "I search for something better to come along"?
But whether it's the allure of the fast-paced work environment, the formation of some great friendships or perhaps enjoying the power of the mute and disconnect button a little too much, weeks turn into months, months into years and so on.
And 74% of contact centre managers started on the phones – so there really are loads of opportunities for those who want them.
So what are the signs when you've been working in a call centre too long?
Well, we crunched the numbers, did the exit interviews, visited the psychiatric wards and tracked down the long-term sick leave employees to get to the bottom of the telltale signs you've been working in a call centre too long…
OK, we actually didn't do any of that, but we still hope you have a good laugh!
Here are 10 signs you've been working in a call centre too long:
Counting down from 10 to 1, see how many of these reactions you can relate to!
7. You say this to yourself about 65 times a day.
Seriously just how stupid can some customers be? All. The. Time. You never received the email when I can see the read receipt? Really? By now I've heard every excuse under the sun along with the classics like 'N' for knife ?‍♂️
P.S To avoid making the same mistake, we've got a great Phonetic Alphabet you can print off and stick to your screen/monitor etc so you sound all professional and stuff.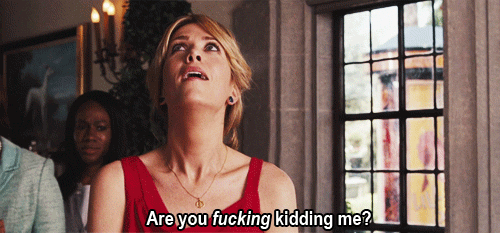 6. You're worried a micro-second away from doing this if one more person complains about the wait time.
Oh, I had no idea we were really busy until you just told me and whinged about it for two minutes (which just makes everyone else wait longer). Idiot. Just be thankful I still came to work otherwise your call would have never been answered.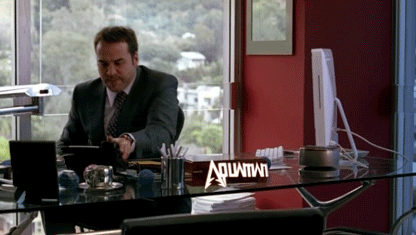 How many did you relate to?
Obviously, we'd hate to see you leave the industry but we do hope you got a laugh out of some of these and can take some comfort that when you work in a job that takes phone calls from customers all day, whether you call it a call centre, contact centre, customer service team etc., there are some things that are consistent no matter where you work!
And if you enjoyed this article, you may enjoy:
Ready to power up your contact centre career?
Get your workplace to purchase an ACXPA Membership so you get access to some great resources, discounted training courses, and more. Learn which ACXPA Membership is right for you >
If you're not ready for a membership or your workplace is too tight to invest in your development (boo!), join as Subscriber for free and you'll get access to exclusive access to content, receive discounts to training courses and lots more. Join here >
Follow our Call Centre Legends page for some great memes and info.
Tags:
funny