7 Signs you really work in a call centre
Despite being around for over 40 years, the great career opportunities, good salaries and so on, many people still refuse to acknowledge they work in a 'call centre'.
Rather, they identify as working in customer service, sales, an office etc. – literally anything but the word 'call centre'!
We'd love to change that perception for it to be something to be proud of; after all, you are helping customers all day – and that's quite noble.
Let's try and change the mindset.
Other professions get paid to produce things with their skills; Chefs produce meals, carpenters build things, architects produce drawings/plans, etc.
But for someone working in a call/contact centre, have you ever stopped to think about what you produce?
You're getting paid to produce quality conversations with customers.
To use your skills to help people, display empathy and compassion, solve problems etc.
Just like I couldn't make a Michelin star meal, build a house or design a 100-story skyscraper, many people could never work with customers all day.
What we do is a skill, and the contact centre industry, collectively with you, need to keep trying to alter the mindset of the community that still only associations call centre work with outbound telemarketing calls.
But for the purposes of this article (I got a little carried away there), it doesn't matter whether you identify as working in a call centre, contact centre, customer service team, office/admin support etc. – if you spend time on the phones all day as part of your job, I trust you are going to identify with these seven signs you really work in a call centre!
7 Hilarious signs you really work in a call centre
7. You plan the moments in between calls with military precision
Chances are if you are employed to work in a call centre, you will be spending a lot of time on the phone.
In fact, it's the job of the workforce management team to ensure contact centre workers, on average, spend around 85% of their entire shift talking to customers.
But of course, even they can't accurately predict when every customer is going to call so whether it's through good luck or planning, there are the odd times that zero calls are waiting to be answered.
So what do you do with those precious moments?
Quickly grab a drink, finish the conversation with your colleague, try and finish the crossword, shove some food in, whatever it is – just do it quickly before that next call comes through!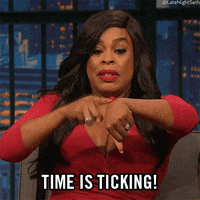 6. You've mastered the skills of doing 10 things at once
From identifying the customer correctly, navigating multiple systems, remembering about 30 passwords, using the right wrap/reason codes, entering accurate notes about the call whilst at the same time still ensuring your focus on the customer, providing empathy, coming up with solutions and making sure you do it efficiently so your Average Handling Time isn't impacted.
The modern contact centre employee navigates multiple internal systems, customers via numerous channels (phone, email, SMS, live chat etc) and more often than not, none of those channels or platforms are connected making things a lot more difficult than they need to be.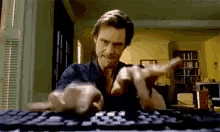 5. You know how to fake it
Another one of the signs you really work in a call centre is your incredible skills to fake it.
No, not that ?
Perhaps a few of these sound familiar when you ask if there is anything else you can help the customer with:
Got the winning lotto numbers?
Can you put a million dollars in my bank account?
Sure, it was funny the first time you heard it, but hearing it multiple times a day is enough to drive you insane!
Yet you put on that fake laugh and make the customer feel like you've never heard that one before.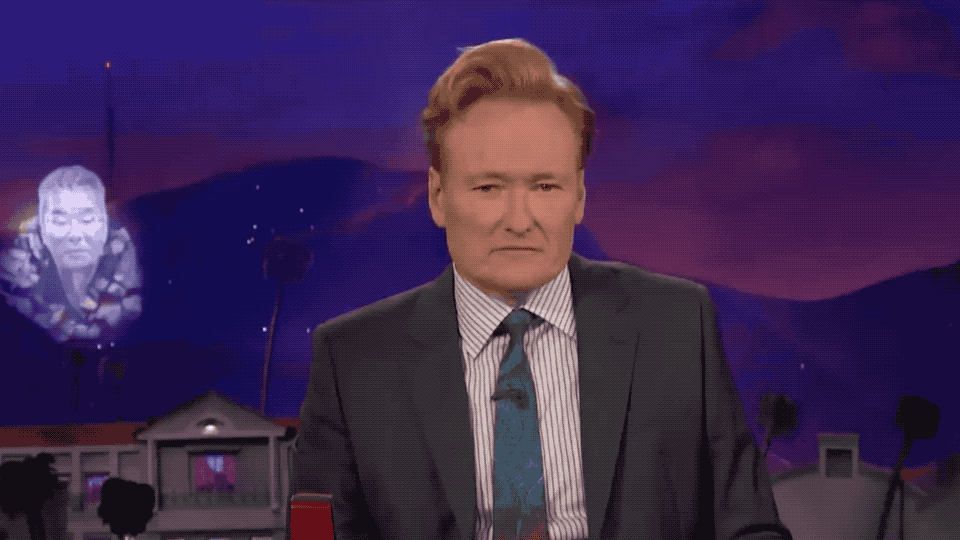 4. You can hide your frustrations (sort of)
You get paid to be nice to customers on the phone and you take your responsibilities very seriously.
But once you hang up the phone, well, that doesn't really count does it?
After all, if the customer can't see it, then does it even matter?
So you've mastered the skill of keeping your frustrations under wraps until you hang up the call.
And then… well, do what you need to do!
And for the absolute pro's out there, you've taken it to the next level already and released your frustrations during the call.
You use the mute and hold buttons like a pro, strategically pushing the buttons at the right time to vent your frustrations, completely unbeknown to the customer ?

3. You appreciate the value of your Call Centre bestie
When you first start in a call centre, it can be very overwhelming – there are lots of new things to learn, lots of new faces etc, but somewhere in the midst of all the craziness, you'll find a kind face/soul who takes you under their wing.
Or maybe you started at the same time and made a connection with someone as you went through the rigours of an induction program together.
Or perhaps you can't even remember how or when the connection was made, but there is no mistaking you've got someone you consider a great friend working with you.
When most people talk about the best things about working in a call centre, making some great new friends is normally right up near the top of the list.
The looks you give each other during/after a call that can instantly make you feel better, the laughs about the various work 'challenges', the little tips on the shortcuts, the mutual sledging of any decision management makes, a shoulder to lean on when you need it – who doesn't love their call centre bestie!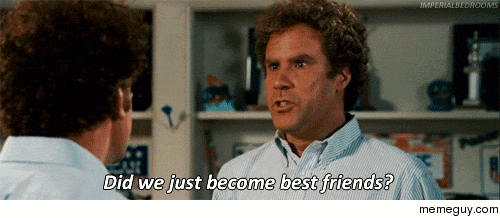 2. You no longer care when an angry customer threatens to post about their bad experience
Ah, the power of the internet hey?
These days it seems like everyone thinks they are an influencer that is going to break the internet when they mention how bad your company is on social media.
But unless you're got a large following like Cristiano Ronaldo (787 million followers), Kim Kardashian (450 million followers), Dwayne Johnson (435 million followers) etc. I'm fairly sure nobody actually cares.
So go on, tell your 246 connections.
I'll make sure our media team are ready ?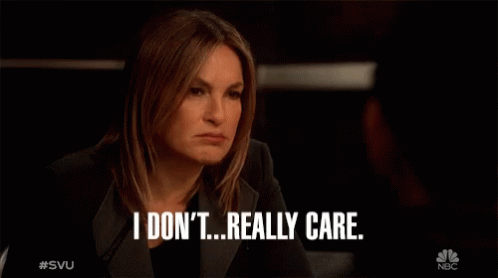 1. You constantly apologise for the systems being slow
While the rest of the world is marvelling at new technology like the Apple VisionPro virtual reality headset and Elon Musk's Neuralink has been approved for testing in human trials, you can't get through a single shift without having to apologise at least once for your system having another meltdown.
Apparently, the concept of having a computer work a whole shift whilst simultaneously running multiple applications is just asking way too much.
So whilst you have to constantly apologise to customers about having their time wasted by the slow systems, your team leader is constantly on your back about shaving a few seconds off a call here and there to reduce your Average Handling Time.
I'm no rocket scientist, but I'm pretty sure I know where more time is being wasted…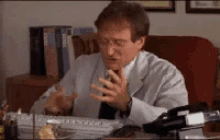 Summary
How many of the signs you really work in a call centre did you identify with?
Which one resonated the most?
Let me know in the comments and if you enjoyed the article, click on the heart below!
You may also enjoy:
Ready to power up your contact centre career?
Get your workplace to purchase an ACXPA Membership so you get access to some great resources, discounted training courses, and more. Learn which ACXPA Membership is right for you >
If you're not ready for a membership or your workplace is too tight to invest in your development (boo!), join as Subscriber for free and you'll get access to exclusive access to content, receive discounts to training courses and lots more. Join here >
Follow our Call Centre Legends page for some great memes and info.
About the Author
Latest Articles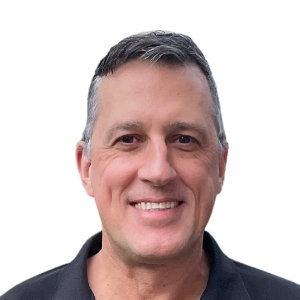 After spending over 30 years working in contact centres and CX, one thing I've learnt is there is always something more to learn!
I'm thrilled to be the inaugural CEO of ACXPA, and together with the rest of the team, we're focused on helping Australian businesses deliver efficient and effective customer experiences via phone, digital and in-person by empowering their employees with the skills, industry insights and professional support networks they need to succeed.
Tags:
funny