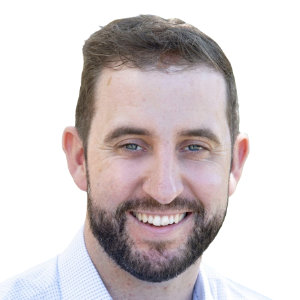 Daniel Harding
Advisory Board Member
Daniel Harding is the Director of Operations at MaxContact Australia and was responsible for the go-to-market strategy for the Australia and New Zealand region. This has involved building the partner network, seeking mutually beneficial partnership arrangements, and growing the customer base year after year.
Since launching MaxContact in Australia, Daniel has been responsible for ensuring the business operations have grown to keep pace with the customer base and ensure that MaxContact customers have received the local, customer support that they have come to expect. This has been balanced with growing the market share and working with key stakeholders to ensure that the product is always developing and meeting the demands of the customers. In fact, Daniel's team is proud to have a continuous feedback loop with customers and that over 80% of new features are developed based on customer feedback.
Daniel is passionate about developing and nurturing relationships along with a continuous improvement mindset to ensure that his team, and customers, are always improving and getting the most of their relationships. For Daniel, it is important that his team are fully aware of the customer's needs so that a tailored solution can be provided and so that any ongoing business requirements and changes can be catered for.
As someone who considers himself a Queenslander, Daniel has the desire to help the local ACXPA Queensland Advisory Board to grow and flourish. He sees this as a key milestone in the industry and an opportunity to show how strong the Queensland contact centre market is, and how we can work together to ensure that everyone involved gets the outcomes that they deserve.
Daniel is proud to be offered this opportunity to work with ACXPA and the board to deliver strong representation for Queensland.
In his spare time, Daniel is a massive follower of football (Liverpool FC) and a keen golfer; although an average player!
Daniel Harding – Current Employment
All ACXPA Advisory Board Members are in voluntary positions with their time donated in addition to their regular employment commitments.
As such, we believe it's important to recognise their employment and in return for sharing their time, passion and experience, we encourage you to engage with them directly should you need related products or services.