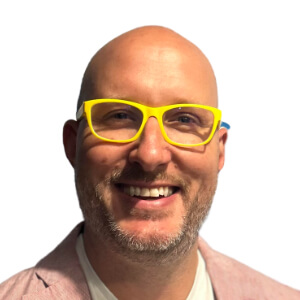 Kevin Perry
Practitioners Board Member (Data & Analytics)
With over 20 years' experience in analytics and data-driven marketing, Kevin is a CCXP-certified Customer Experience leader who works with Australia's largest enterprise-level clients to assist them with turning their data into insights, then using these insights to craft outstanding customer experiences, leading to sustainable competitive advantage.
"Data and insights are the keys to unlocking every organisation's ability to deliver seamless customer experiences, no matter the industry.  In today's always-on data-driven age, marketers and Customer Experience professionals' decision-making needs to be led by data and metrics to make sure they can 'unlearn' old approaches which no longer serve them, and identify how they can improve CX for both themselves and their customers!"
Immigrating from Canada to Australia in 2006, Kevin currently leads a team of customer experience strategists, reporting analysts and data scientists for IVE Group (ASX: IGL), Australia's leading holistic marketing company.  He leads enterprise-level client engagements which focus on customer experience research and analysis, martech platform implementation, Through the Line marketing campaign execution, customer journey testing and optimisation, and continuous improvement programs.
It's Kevin's passion for data and insights which bring him to join the Data and Analytics Practitioner Advisory Board, with the goal of growing and maturing the Customer Experience profession in Australia.  He loves to connect with like-minded data geeks and CX nerds who are equally passionate about turning delicious data into amazing CX.  He is a Salesforce Sales Cloud and Marketing Cloud "Ranger", and is passionate about leveraging technology to turn marketers' CX strategies into reality!
He looks forward to meeting you at the next ACXPA event! He'll be all too happy to chat about all things CCXP, data, innovation … and food (he is a MasterChef Australia Top 24 contestant).
Current Employment
All ACXPA Advisory Board Members are in voluntary positions with their time donated in addition to their regular employment commitments.
As such, we believe it's important to recognise their employment and in return for sharing their time, passion and experience, we encourage you to engage with them directly should you need related products or services.