Behind the White Gloves: Revamping Customer Service in a Premium Bank
The anecdote I'm about to share holds a dear place in my heart; I recall most details as if they were yesterday.
I was enlisted to spearhead a consultancy project for a U.S.-based contact centre.
The organisation was none other than the elite clientele department of a large bank.
The Ask
My mandate?
Examine the Customer Experience, evaluate Agent Empowerment, verify alignment with organisational culture, and explore opportunities for call centre optimisation.
As part of my approach, I devised two strategies – an action plan to execute the consultancy project, and a travel plan, as the project involved five weeks of extensive groundwork, oscillating between San Francisco and Salt Lake City.
The bank's clientele, comprising high net worth individuals (HNI) with minimum deposits of $5 Million (USD), warranted an ultra-luxury "white glove service".
The service had to be prompt, tailor-made, and of the highest quality.
On arrival at the contact centre, we initiated a round of interviews spanning all employee tiers, from the upper echelon to customer service reps.
A week and a half were spent on interviews, with periods for data (quantitative) and information (qualitative) analysis in between.
We worked with people in every role – frontliners, workforce managers, team leaders, quality assurance teams, trainers, financial metrics, and more.
While our engagement was centred around four primary objectives, we stayed alert to potential insights from all quarters, visible or not.
From our series of discussions and evaluations, we realised that despite an almost perfect setup, there was a glaring issue – the service level agreements (SLAs) had been consistently missed for the last year and a half.
They were trailing their SLA target of 85% by a significant 12%.
Additional hours were being sanctioned, leading to overtime payments, to manage overflowing call queues.
The consensus among the team was to boost recruitment.
Understandably, the stakeholder who inherited this business function believed that an increased workforce wasn't the only solution that could rectify this problem.
Hence, the rationale behind inviting us for a comprehensive review of the business operation.
Given this backdrop, we decided to analyse call volumes.
We spent a week investigating the past six months' inbound and outbound call volumes, reviewed team/queue distributions and scrutinised the skills matrix.
We were nearly driven to the brink of frustration, as the evident solution seemed to be hiring more staff.
But I wasn't willing to accept the apparent reality.
I felt something was off.
I requested the manager to show us how he and the workforce planner created rosters.
That's when we discovered the 'Shift Preference' policy for tenured customer service representatives.
The choices were:
1 – Work 10-hour shifts for 4 days a week, beginning between 7 am to 9 am Central Standard Time, and choose your workdays.
2 – Work 8-hour shifts for 5 days a week, with the shift commencing between 7 am to 9 am Central Standard Time.
A whopping 90% of the eligible staff preferred the four-day week, beginning their shift at 7 am, while the rest chose five-day weeks, also starting at 7 am.
Less experienced employees followed the traditional 8 am to 4 pm, Monday to Friday schedule.
This revelation was a breakthrough.
Examining the Schedule and call arrival patterns shed light on the root problem, and overlaying our other findings onto this provided a clear vision for improving SLAs and minimising the assumed cost of additional recruitment.

The Solution
Reallocate some 10-hour, 4-day shifts to 8-hour, 5-day shifts. (Resulting in a 7% boost in Service Levels).
Cross-train all staff on both client-based queues, as the product offerings and procedures were identical, with the clientele's net worth being the only difference between the two queues. (Leading to a 12% improvement in Service Levels).
Additional recommendations included:
Overhauling the quality assurance methodology, shifting from a soft skills-focused (75%) approach to a balanced one across procedural and soft skills. This would elevate Customer Satisfaction scores, as most less satisfied customers complained about not receiving first-call resolution and having to wait for a response.
Rethinking the CSAT reporting and interpretation. The absence of CSAT measurement on email interactions between clients and customer service reps was noted. They prioritised 'Very Satisfied' & 'Satisfied' feedback, when the focus should have been on enhancing the top-tier service, considering their HNI clientele.
The Conclusion
The issues facing this bank weren't as straightforward as they first appeared.
An apparent staffing problem was, in fact, a complex interplay of shift patterns and training gaps.
Remember, sometimes the issue lies not in the number of people you have, but in how they are utilised, trained, and motivated.
Prioritising employee experience, aligning it with the customer's needs, and maintaining an open perspective were the keys to success.
So, whether you're leading a small team or a premium clients division, keep your eyes open and stay ready to question the status quo.
Sometimes, the problem isn't what it appears to be, and the solution can be found in the most unexpected of places.
About the Author
Latest Articles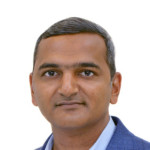 Rajesh is an expert in automation cost assessments, deal strategy, pricing and automation delivery. He has 20+ years of experience in Business Process outsourcing (BPO) and Customer Experience (CX) space and he is currently the Co-Founder and CEO of Automater.